Discover how you can set your business up for success by getting started with the latest Google Analytics experience today.
The new Google Analytics 4 property, the latest experience in Google Analytics. With innovative features and improved flexibility, this experience is the future of Analytics. Whether you're just starting to use Analytics or you've been measuring with it for years, this infrastructure can unlock valuable insights for your website, your app or both.
What's a Google Analytics property?
A property is where your company's online data goes to get processed in Google Analytics.
In the past, there were only two kinds of properties: Universal Analytics for measuring websites and Google Analytics for Firebase for measuring mobile app activity. But now the Google Analytics 4 property can collect both types of data. This property was designed for all Analytics users: those who only have a website and those who only have an app, as well as those who have both and want to combine all their data in one place.
As a future-focused and privacy-first platform, this experience was created with your business needs in mind. Take a look at some of the benefits of the GA4 property type:
Scales with your business: It can measure, unify and de-duplicate all the interactions that people have with your company across devices and platforms, giving you a complete, relevant and timely understanding of the customer journey.
Adapts to a changing environment: It offers responsible, durable measurement that enables business outcomes for the long term while meeting user expectations for privacy.
Reveals intelligent business insights: It automates and facilitates insight discovery with the power of Google's machine learning, making it frictionless to get the most value from your data.
Helps you achieve your marketing goals: It allows you to more effectively take action on your data and insights to achieve measurable marketing outcomes.
Integrated reporting
More and more, people expect to interact with businesses in whatever way is most convenient for them – for example, researching a product on their phone and then purchasing it later on their computer. Getting insight into these user journeys is critical for you to predict your customers' needs and provide great experiences. This is why the latest Analytics experience is built to handle your various data streams.
Full reporting across devices
Users often switch devices or profiles as they interact with your website. The latest Analytics experience can de-duplicate users across data from different devices. This means Analytics can measure a single user journey across devices based on the best available user identifiers. You can use Google's signed-in data, bring your own identifier for signed-in users or seamlessly use both, and Analytics will always choose the best available option for each situation.
Unified web and app reporting
The latest Analytics experience can add value to your business if you only have a website, or you only have an app. But if you have both, it can give you insight into cross-platform journeys.
This experience allows you to measure apps and websites together across all reports for the first time in Analytics.
Integrated reporting and analysis
Given the many different ways people interact with your business, you need flexible tools to make sense of many streams of data. The latest Google Analytics experience can seamlessly and intelligently combine all your data streams to report key insights unique to your business.
You can even go beyond pre-defined reports with the Explorations tool, which gives you new and more flexible ways to examine your data.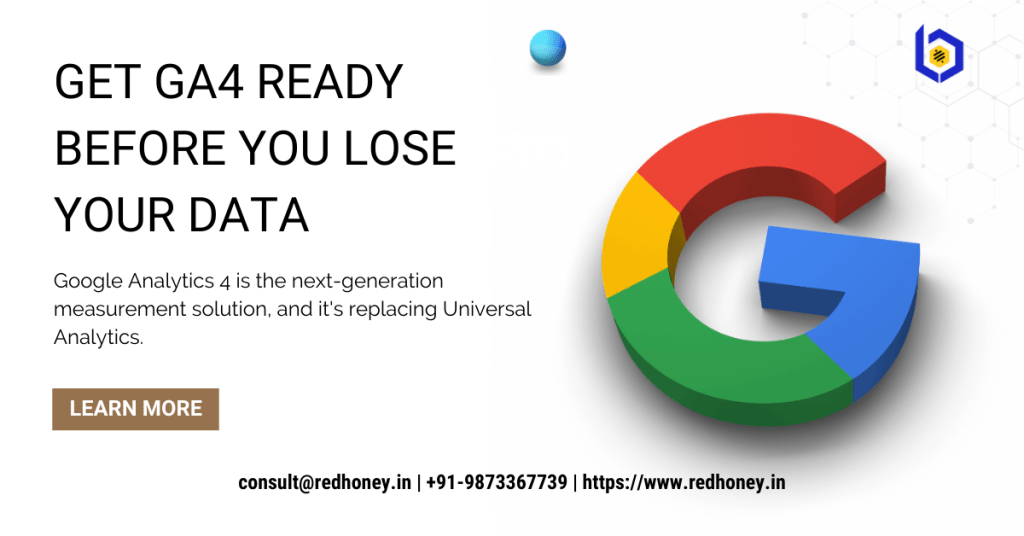 How to get started with Google Analytics 4 properties
No matter where you are in your Analytics journey, it's best to get started with the latest property type to prepare your business for the future of measurement. Creating and configuring your new property today will:
Build historical data in the new property that will make future analysis and reporting more meaningful, capturing more trends and insights over a greater period of time
Enable you to access and take immediate advantage of the latest Analytics innovations as they become available so that you can get powerful new insights from your data