Are you ready to get started with the latest Google Analytics experience? Find out how to create your own Google Analytics 4 (GA4) property today.
In this module, you'll learn:
The structure of GA4 properties in Analytics
How to set up a GA4 property for your business
How to set up your GA4 property alongside existing Universal Analytics (UA) properties
How to verify that you've successfully set up a GA4 property
Understand the Analytics property structure
You can use GA4 properties exclusively for web data, exclusively for app data, or for both app and web data together. No matter what your setup is, it's important to understand how to structure your new Analytics property.
Introducing data streams
Data streams are a feature of GA4 properties that allow you to connect a single Analytics property to the various places where your users interact with your business. For example, a company that has both a website and an app would need a separate data stream for each platform to combine their reporting and insights into a single Analytics property.
As you set up your Analytics account, consider how to map it to your existing business structure so that you can collect and analyse data in the way that makes the most sense for your business.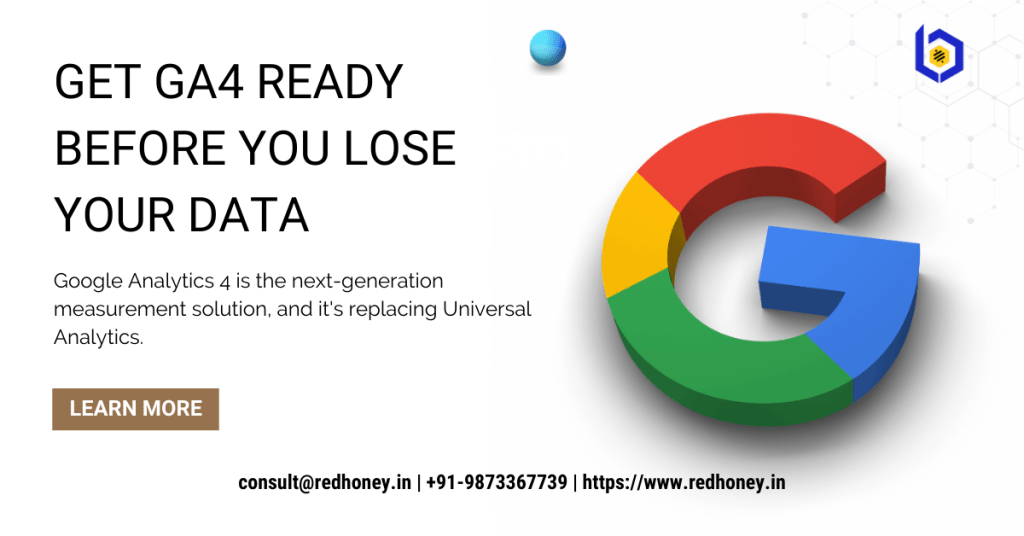 How to set up a Google Analytics 4 property
No matter how your account is configured, you can follow these steps to get started with your first GA4 property.
Step 1 – Open your Google Analytics account: Go to google.com/analytics to create a new Analytics account, or sign in to your existing account and go to your account settings.
Step 2 – Create a GA4 property: Enter your business's information for your new property. New properties created in Analytics are GA4 properties by default.
Step 3 – Create a data stream: Choose the platform for your data stream – iOS, Android or web – and enter the information for your app or website. If you're creating a web data stream, you'll see an option called 'enhanced measurement'. Keep this on to automatically collect pageviews, scrolling, outbound link clicks, site searches and other common user events. You can disable or re-enable enhanced measurement at any time.
Step 4 – Enable data collection: For an app Follow the steps outlined in this Help Centre guide to create an app data stream. For the web, Follow the steps in the following guides to make sure that your website contains the appropriate tags.

Gtag.js users: To manually deploy your Analytics code to your website with gtag.js, follow this developer guide.

Google Tag Manager users: To deploy your Analytics code to your website using Google Tag Manager, follow this Help Centre guide.

Add recommended Events: If your website or app has features or behaviour that correspond to Analytics events, you'll benefit from reporting these events. Measuring these additional events gives you more detailed data and lets you benefit from the latest Analytics features and integrations as they become available.
Link third party integration: If you use other services like Google Ads, Search Console, Big Query etc. you can link those accounts to your new property so that they have access to each other's data
.Verify the setup of your Google Analytics 4 property: Now that you've completed the steps to set up your account with a GA4 property, it's time to check that you've configured it successfully. Log in to your Google Analytics account and open your new GA4 property to verify that data has started reporting.