In 2020, Our PM Shri Narendra Modi was sad that Indian markets are flooded with Chinese toys. So, he set out to destroy China's monopoly in toy manufacturing. The crazy part? India's toy exports have gone from 300 crore to 2600 crore in just 2 years.
Industry Overview
The invention of toys in India took place during the Indus Valley Civilisation, approximately 8,000 years ago. The original toys comprised whistle-shaped parrots, toy monkeys with long hands to slide down a rope or stick and miniature farm carts. All these toys were made from natural materials such as bamboo sticks, hay, and natural clay like soil, rocks, and fibre cloth.
However, today, the advent of progressive technology and mechanism has stimulated companies to produce fresh and inventive toys. Soon, owing to the new revolution of 'Local se Vocal', India is anticipated to become the global hub by 2025-2030.
Indian Toys Industry is estimated to be $1.5 bn making up 0.5% of global market share. The toy manufacturers in India are mostly located in NCR, Maharashtra, Karnataka, Tamil Nadu and clusters across central Indian states. The sector is fragmented with 90% of the market being unorganized and 4,000 toy industry units from the MSME sector.
The toys industry in India has the potential to grow to $2-3 bn by 2024. The Indian toy industry is only 0.5% of the global industry size indicating a large potential growth opportunity. The domestic toy demand is forecasted to grow at 10-15% against the global average of 5%.
The Indian toy sector is expanding on the shoulder of a growing young population, rising disposable incomes, and a slew of innovations for the junior population base. The industry stands on the cusp of significant opportunities in every toy segment such as electronic toys, puzzles, construction and building toys, dolls, ride-ons, sports and outdoor play toys, infant/pre-school toys, and activity toys.
Opportunities in Indian Toy Industry
India is the next potential Toy Capital of the World!
According to the latest available data, India's share in the global toy market is less than 1% and is worth Rs. 5,000-6,000 crore (US$ 678.30-813.96 million). A report by the IMARC, a market research company, stated that the Indian toy sector will cross the US$ 3.3-billion mark by 2024 at a CAGR of 13.3% between 2019 and 2024.
Mr. Narendra Modi has called upon start-up entrepreneurs to explore the toy sector. He has also urged industry players to support local toys and reduce reliance on foreign goods. Quoting Nobel Laureate Rabindranath Tagore, the PM said toys should be incomplete so that kids can complete them in their imagination. The PM highlighted that expensive foreign-made toys severed our children from others and have destroyed the concept of collective gaming. He also asked educational institutions to organize hackathons for students to innovate in toy technology and design, including online games, to reflect Indian ethos and values.
In an effort to incentivise the domestic industry, in February 2020, the government hiked customs duty on imported toys from 20% to 60% to push local manufacturers, who are slow to respond to import threats, to innovate and take more risks and capitalise on global opportunities.
Growth Drivers for the Indian Toy Industry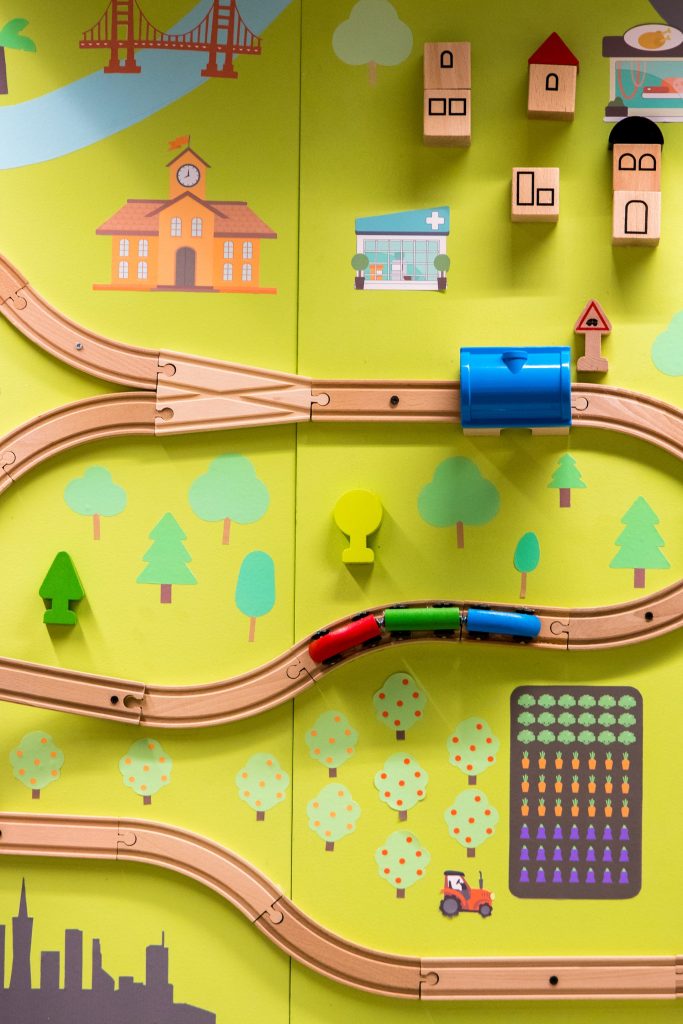 Mass Consumer Base: India's population today stands at 1.38 billion or 17.7% of the global population. In 2019, about 26.62% of the Indian population fell into the 0-14 age category. Such a large young population is likely to offer potential for the toy industry's growth. India's teen-to-youth population also covers more than half of its demography, leading to an increased demand from the toy industry.
Rising Disposable Income: India has exhibited strong GDP growth rates for the last several years and now, represents the world's largest economies. Driven by this trend, the middle-class population has experienced strong growth in the region. On an average, every Indian is earning 30% more than that six years ago. Per capita income in India rose from Rs. 72,805 (US$ 982.72) in FY15 to Rs. 94,954 (US$ 1281.68) in FY19. Consumers have more disposable incomes and their spending patterns have also changed. This has resulted in a major shift from traditional and medium- to lowend battery-operated toys to innovative Children are very easily fascinated with high-end games such as Grand Theft Auto and can be lured even with McDonald's Happy Meal or Kinder Joy toys. Remote-controlled helicopters and robots also have a separate fan base. Today, children have access to an assortment of toys that leave little to imagination. India's Toy Story electronic toys, intelligent toys, and upmarket plush toys.
Innovations in Toys: There are a large variety of innovative toys available in the market at present. Toys are domestically produced by small, midsized, and large manufactures and, those that are produced from renowned international brands. Each toy category has inexpensive and high-end versions.
Rise in Online Purchases: Recently, online sales channels have also witnessed boom in India with the evolution of smartphones and other digital media. As quality and features of products can be discussed among shoppers and prices can be compared on various platforms, online sales channels have appeared to be one of the fastest-growing distribution channels for toys in India.
Challenges facing the Indian Toy Industry
Invasion of foreign toys in the Indian market. Rattles, spinning tops, skipping ropes, wooden dolls or Chaturanga (the predecessor of chess) – these traditional Indian toys and dozens more have impacted millions of children for generations and helped kids develop vital motor skills as well as thinking capabilities. The inflow of cheap mechanical toys that started flowing into the country with the liberalisation of the Indian economy surpassed the traditional toy market in a matter of years, overrunning the market with low-quality Chinese imports. As a result, many toy factories closed in the past 30 years as they couldn't compete with China-made toys, especially the electric ones.
The effect of increased import duties: Recently, the government increased import duty from 20% to 60%. Customers started to cancel orders, some held their orders back in hope that the duties will be reduced. The 200% increase in duties led to price hikes, making toys more expensive.
Quality certification accompanied with challenges for traditional craftsmen: The government has mandated the Bureau of Indian Standard (BIS) certification for toys. In response to this move, artisans, and toy-making families in the 'Toy town' of Channapatna, Karnataka, fear for their future. As per the Union Ministry of Commerce, toy manufacturers have time until January 1, 2021, to get the BIS certification. But experts have warned that the move will be disastrous for traditional craftsmen who have depended on toy making for centuries in Channapatna.
Labour Laws: A closer look at what has held India back from making it big in this sector reveals an important flaw — labour laws. Toy making is, by nature, labour intensive. The life of a toy is limited. For instance, a Transformer Toy sells well when the movie releases and the off-take dies down soon after. Therefore, the demand for a product changes rapidly and each toy requires a different skillset. These factors not only rule out mechanisation, but also call for flexible staffing.
Leveraging technology: The wooden toys are created with a great deal of thought and craftsmanship. They add value to the growing years of a child helping in developing the child's overall senses. However, kids are now fast gravitating towards intelligent toys and video games. Owing to this trend, the domestic toy manufacturers are now tapping into India's expertise in information technology to offer games that capture the imagination of the children. The Prime Minister is hence asking the start-ups to help achieve this transformation.
Head backs in the supply chain: Due to the fragmented nature of the sector, the country lacks a decent supply chain. Toys have a very short shelf life and tooling needs to be changed every time a new toy is to be made. However, tooling in India has barely evolved and is too costly. Most players depend on China for this. The virus outbreak in China has affected the toys business way before the lockdown in India. Most toys reaching India are manufactured some 1,000 km away from Wuhan, the epicentre of the pandemic. Besides finished toys, China is a big supplier of second-hand toy moulds that are bought by local Indian toymakers at heavily discounted prices. Parts of toys and stationery items also come from China. Even a Made in India toy may use springs and plastic parts that are imported from China. Certain buttons and batteries in toys also come from China. All these products will be in short supply until regular business activities resume.
Dependency on foreign countries for sourcing raw materials Indian manufacturers specialise in board games, soft and plastic toys, pull-along toys, play dough and puzzles. Companies have to import machines from South Korea and Japan to source raw materials for these toys.
Current Industry Trends
STEM-based toys are one of the most advanced trends in the toy manufacturing industry. STEM stands for science, technology, engineering, and maths and such toys focus on providing fun and education to children and making it relatable to the real world. According to the Toy Association report in 2018, 67% parents believe in STEM-focused toys as their primary way to encourage science and maths development in young children.
Internet retailing is becoming an important distribution channel due to several reasons. Consumers have increasing access to the Internet and online retailers often have better merchandise in terms of variety, new launches and spread of branded toys. Though the online toys market represents a mere 5%, it is growing rapidly. E-commerce platforms have increased in number and people have found ease in paying digitally and ordering online from websites such as Amazon.
Shift from conventional toys With evolving trends, there has been a shift from conventional toys to innovative and hi-tech electronic toys. For instance, Lego has replaced wooden building blocks, while Barbie dolls have now taken over traditional cloth dolls.
Connected toys, In today's connected world comprising the Internet of Things (IoT), smart tech toys are here to stay. These toys, for instance, can make learning fun for children and help parents keep track of their whereabouts. The market for connected toys equipment in India is estimated at US$ 1,208.3 million in 2020 and is expected to change by 20.2% from 2020 to 2021. The market will be Rs. 90,421 million in 2020 and is forecast to change by 23.8% from 2020 to 2021.
Highly unorganised sector While organised manufacturers can scale up by automating or hiring more labour, about 60% of India's 3,500 toy manufacturers operate in the unorganised sector—from small units with sometimes as few as five employees. They do not have the capital to suddenly increase production.
Insufficient investments/capital Suhasini Paul, a toy designer based in Delhi and who has lived in China and visited many toy factories, said that the Chinese produce all kinds of toys, cheaper ones to more expensive high-quality ones. "But due to budget issues, our toy importers only bring cheap Chinese toys in India."
Reduction in free trade and rising geo-political tensions Many economies are imposing restrictions on free trade to boost their local economies. The US government is taking a more protectionist stance and renegotiating many trade agreements, including NAFTA (North America Free Trade Agreement) and increasing tariffs on Chinese manufactured goods. These changes could set off a wider trade war, reversing the recent trend towards greater global free trade. For example, according to a report by the International Monetary Fund, rise in trade barriers could increase import prices by 10% and decrease exports by 15% during the forecast period, affecting growth of the toy manufacturing market, which relies on easy and cheap movement of goods between countries.
Industry Segments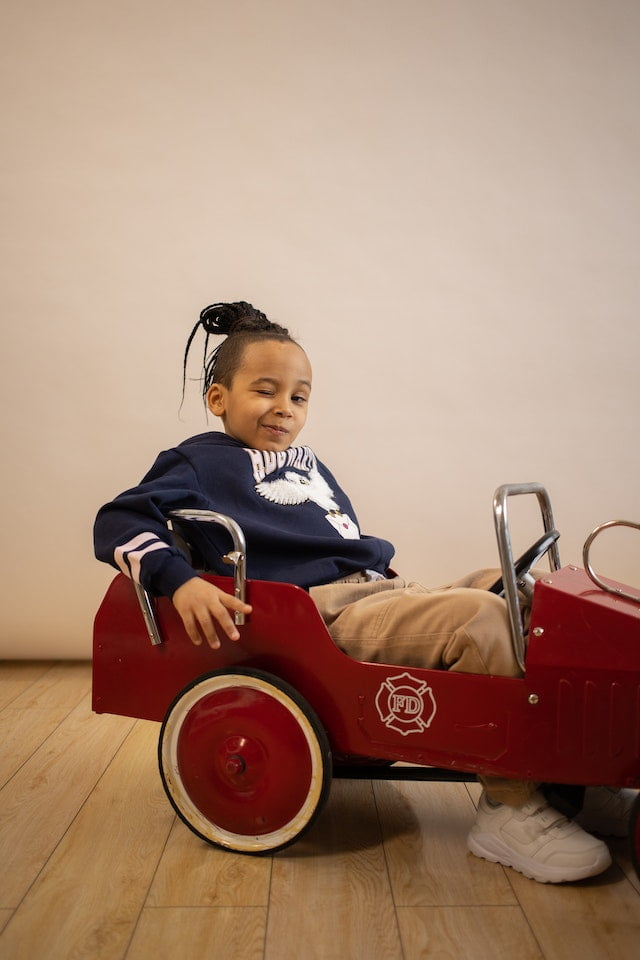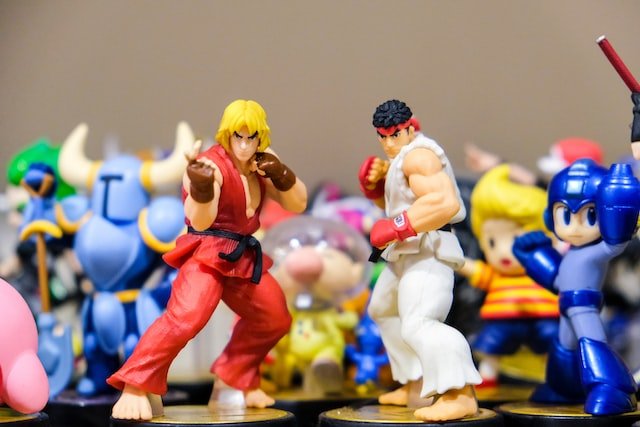 Unique Business Ideas in the Toy Industry
Affordability, quality, and innovation are the key to pushing the growth of the Indian toy industry. There is a start-up opportunity in the Indian toy India's Toy Story market now, as the adoption of non-Chinese products will create a huge vacuum. Aspiring entrepreneurs are likely to receive great support and opportunity in the Indian toy industry.
Creating a new IP: This is the most challenging goal to crack in the industry, to make India a significant player in the international toy market a key missing ingredient is innovation. If you are creative and a designer, you should try your hand at creating a unique toy or game and registering a new IP. Popular card games like cards against humanity, become viral sensations and sell in the millions.
Pushing the Retail Experience: Creating a unique retail environment for both brick & mortar, and online sales through innovation, community building, and creative experiences can easily help a startup make a name for themselves in the fragmented world of toy retailing. Stores like hamley's, crossword, decathlon all have created an individual identity while selling toys to customers of all age groups.
Plush Toy Manufacturing: India is the world's second largest producer of polyester and related fibers with 8% global share for plush toys, which makes us an fit to capture the global plush toy marketplace. A startup with a distributed work force model can disrupt the industry and make a huge impact on the industry.
Sources: